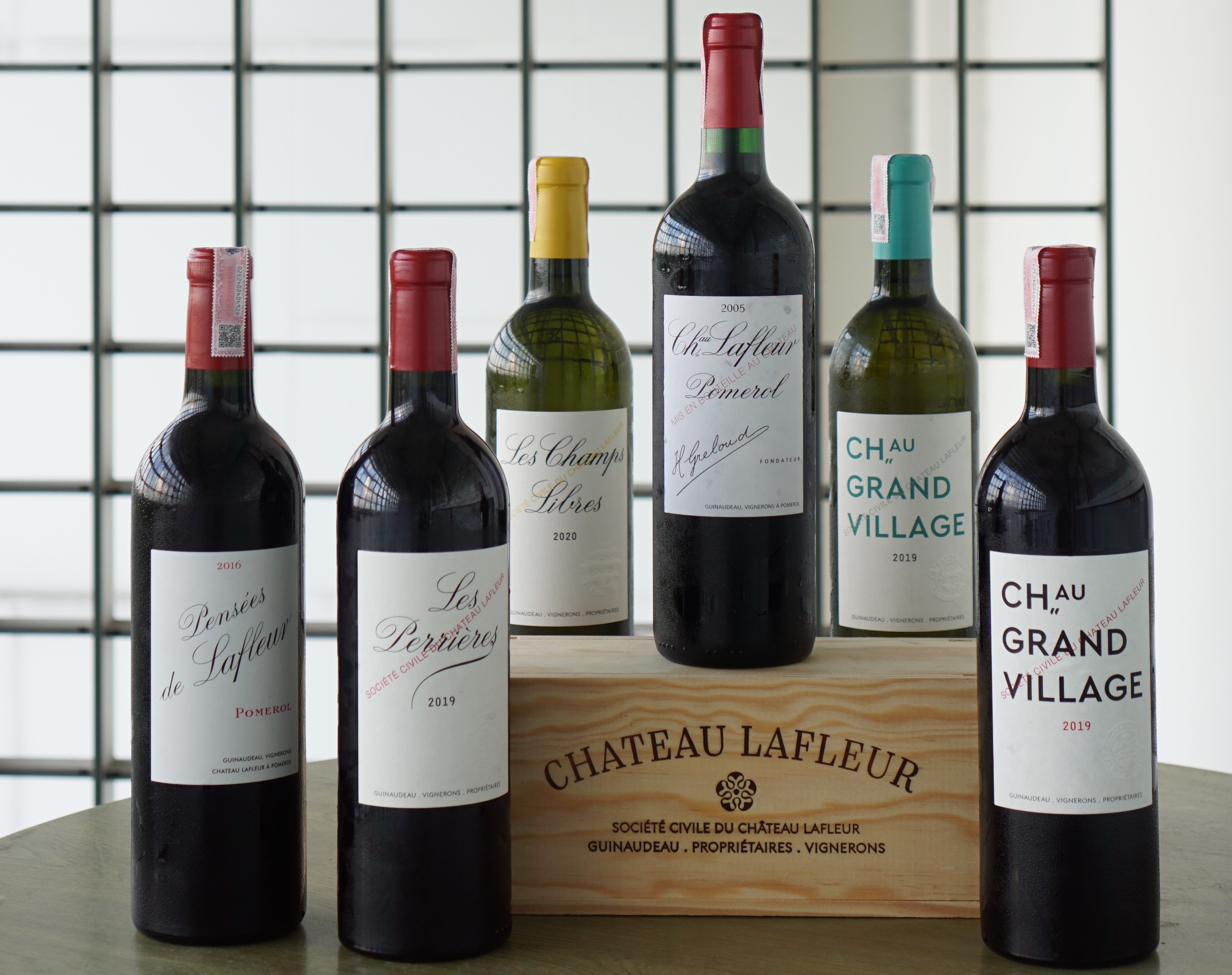 ---
The vineyard of Château Lafleur is planted on three quite different soils: to the northwest, we find sandy-clay gravel, to the south and the east clay gravel, and at the heart of the vineyard gravelly sand. This unique association of soils helps explain in part Lafleur's singularity. At the same time, we must mention the special combination of grape varieties, almost equal parts of Merlots and Bouchets, which highly contributes to the complexity of the wines made at Château Lafleur.
We vinify the wines of Château Lafleur without any concession to fashion. Above all, we aim to express the complexity of soils at Lafleur while adapting ourselves to the unique character of each vintage. Profound and whole, the wines of Château Lafleur are distinguished by their balance, the precision of their tannic thread, and a marvelous capacity for long-term aging.

Together with our team at Lafleur we also produce five other wines: in Pomerol, on the clay-gravelly sand of the vineyard of Lafleur, Les Pensées. In the region of Fronsac, with its clay-limestone terroir, we produce Château Grand-Village red, Château Grand-Village white, Les Champs Libres, and Acte named Les Perrières in 2018.